I have been so busy lately!

I haven't been watching a lot of TV since med school started. Mostly because I would always feel guilty after taking all the time to watch TV and not study.
The only times I watch TV now is when I eat dinner at home ( when I used to be back in KL, and when I go back to KL )
Usually my parents will take away food after their work and watch TV while we eating dinner together. They usually watch Astro On Demand, my parents love Hong Kong drama. I've been watching Hong Kong drama with my parents since young. Until Astro on Demand came it was quite heavenly to them LOL.
So anyways , I don't really watch TV nowadays since I am in JB, so I don't have any show that I am currently addicted to. However I was addicted to one of the Astro On Demand show that had ended almost a week ago.
I was watching this during my two weeks holiday in KL, a change of heart.
They had one of the actors that I quite like, Bosco Wong! :D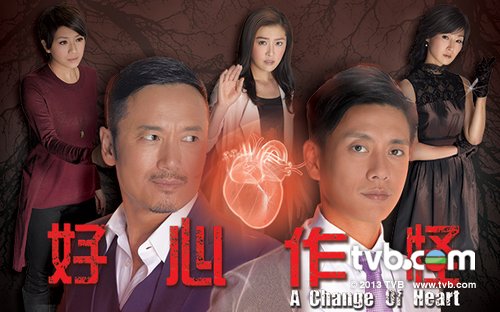 I continued watching it in JB, streaming online even though I usually don't stream movies cause of my slow internet.
Its not a doctor movie, but I recommend it! :)
Thats all I can say for this really, this topic is so not me cause I don't really watch TV or stream shows.
This is like so challenging for me to write!
SOOOO BYE! :P
Erica